The Congressional Team's Blog
This listing recently sold for $735,000.
Just Sold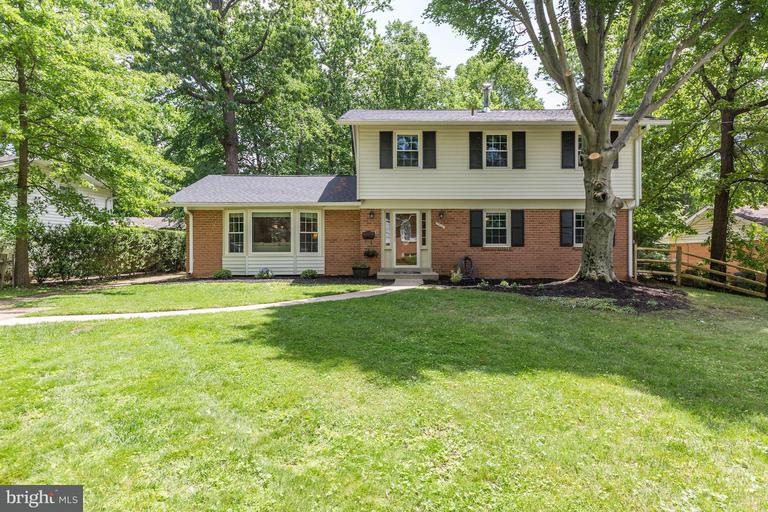 Updated Tilden Woods Colonial. Renovated Kitchen with Granite Tops & Stainless Steel Appliances. Renovated Master Bedroom & Master Bath. 1 Year old Roof. Replacement Double Pane Vinyl Clad Windows. Hardwood Floors. Finished Recreation Room. Study with Bookshelf. Dual Zone Gas Forced Air Heat & Central A/C. Patio in the back and side of the house. Originally a 4BR house, now configured as a 3BR!
Ready to enjoy a successful homebuying experience? Ultimately, becoming a resourceful homebuyer will make it easy to transform your homeownership dream into a reality.
A resourceful homebuyer possesses the skills and know-how needed to streamline the property buying cycle. Plus, this homebuyer will be better equipped than others to maximize the time and resources at his or her disposal and speed up the process of going from homebuyer to homeowner.
Now, let's take a look at three tips that you can use to become a resourceful homebuyer.
1. Know What You Want from a Home
You know that you'd like to own a house, but what are you looking for in your dream residence? As a resourceful homebuyer, you'll know exactly what you'd like to find in the perfect home. That way, you can narrow your home search.
Creating a checklist of dream home "must-haves" usually is a great starting point for a resourceful homebuyer. This checklist will enable you to determine what features you want in your ideal residence.
In addition, keep in mind that every house has its pros and cons. And if you set realistic homebuying expectations from the get-go, you'll be able to boost your chances of finding a home that can serve you well for years to come.
2. Take Advantage of Housing Market Data
There is no shortage of housing market data available. With this information in hand, you should have no trouble entering the housing market with the resources that you need to succeed.
Examine the prices of available houses in cities or towns where you'd like to live. By doing so, you can better understand how much it will cost to acquire your dream residence.
Also, check out the prices of recently sold houses in areas that you're considering. This housing market data will help you differentiate between a buyer's market and a seller's one and ensure you can map out your homebuying journey accordingly.
3. Collaborate with a Real Estate Agent
Even a resourceful homebuyer knows his or her limitations. Luckily, real estate agents are available nationwide, and these housing market experts can help homebuyers fill in the gaps along the property buying journey.
A real estate agent understands the ins and outs of purchasing a great home at an affordable price. This housing market professional will set up home showings for you, keep you up to date about new residences as they become available and negotiate with property sellers on your behalf. Furthermore, he or she is happy to respond to any homebuying concerns and questions at any time.
Let's not forget about the confidence that a real estate agent provides to a homebuyer, either. A real estate agent will help you seamlessly navigate the property buying journey. Thus, he or she will simplify the process of acquiring a top-notch residence that matches or exceeds your expectations.
Start your homebuying journey today – use these tips, and you can become a resourceful property buyer.
Technologies for home theater audio are rapidly changing. At one time if you wanted a good listening experience in your living room you have to spend hundreds on surround sound speakers, subwoofers, and receivers. Then, you had to run wires throughout the room and try programming your remote to make it all work.
While surround sound speakers are still a good option, there are other ways to experience quality audio in your home. In this article, we're giving you a guide to choosing a home audio system that fits your needs and, more importantly, your budget.
Sound bars
The latest addition to home theater audio is the sound bar. These are slim, sleek speakers that usually come with a small subwoofer.
Sound bars come in several varieties. Some are plug-and-play, meaning you don't need to worry about purchasing amplifiers or devices, you just plug them into your television via an HDMI cable or connect to your TV through Bluetooth and you're done.
Other sound bars are more like bases that your TV sits on top of. Sound bases aren't as popular as they once were, so there are limited options. Furthermore, they typically don't include a separate subwoofer so they can lack deep bass.
The other benefit of sound bars is just how simple they are to use. Even the cheapest sound bars often come with Bluetooth, so you only have to worry about one outlet spot for the power cord.
For most homeowners who want sound quality far better than their television's internal speakers can provide, sound bars are an easy way to vastly improve your audio experience without breaking your wallet.
Before buying a sound bar, try them out at a local electronics store to gauge what quality you need. You also might want to measure your television to find one that matches its width.
Surround sound
The classic home theater experience is a bit more complicated. However, you can often buy a "home theater in a box" which includes everything you need for an audio system.
Most commonly, you'll find 5.1-channel surround sound. This means there are five speakers and one subwoofer included in the box. These systems have one central speaker, two speakers that are placed to the left and right side of the television, and two rear speakers. However, you can also find 7.1-channel systems which include two extra speakers.
Many "home theater in a box" packages include an audio receiver. However, if you already have one, your money will be better spent on buying a higher quality speaker system than replacing your receiver.
The downfall of buying a speaker/receiver package is that their quality is often only marginally better than a (much simpler and easier to set up) sound bar. To get the optimal experience out of a surround sound system, you'll need to spend more and do your research.
So, if you have a high budget and want a dynamic, high-quality surround sound system, your best bet is to buy a quality receiver (usually somewhere in the $600 range) and then spend the bulk of your budget on speakers.
Listing a house may seem like a long, arduous process, especially for a first-time home seller. But with the right real estate agent at your side, you can receive expert support at each stage of the home selling journey.
What does it take to hire a diligent real estate agent to ensure you can sell your house? Here are three tips to help first-time home sellers employ the ideal real estate agent.
1. Conduct a Comprehensive Search
Search far and wide for a real estate agent – you'll be glad you did. With an extensive search, you can learn about the pros and cons of working with various real estate agents in your area and plan accordingly.
Don't hesitate to reach out to friends and family members for real estate agent recommendations. If friends and family members enjoyed outstanding experiences with certain real estate agents, it may be a great idea to contact the housing professionals who have helped your loved ones achieve their home selling goals.
Also, look for real estate agents who boast many years of industry experience. These housing market professionals are likely to understand the ins and outs of selling a residence. As such, they may be better equipped than other real estate agents to help you optimize the value of your house.
2. Ask Plenty of Questions
If you find a real estate agent who seems like a viable candidate to help you sell your residence, it is important to set up a face-to-face meeting. That way, you can ask questions and determine whether this individual is the right person to assist you.
During a face-to-face meeting, find out what a real estate agent has to say about your residence. Typically, a diligent real estate agent will conduct extensive research before meeting with you and should be able to offer honest, unbiased home selling recommendations.
Furthermore, there is no such thing as a "bad" question, especially for those who are selling a house for the first time. And if you have questions for a real estate agent, a face-to-face meeting provides an excellent opportunity to get your queries addressed by a housing market expert.
3. Get Client Referrals
Ask real estate agents for client referrals. Then, reach out to past clients so you can better understand how a particular real estate agent has supported home sellers over the years.
If a client offers glowing recommendations of a real estate agent, this housing market professional may prove to be the best choice. On the other hand, a client who encountered problems with a particular real estate agent may help you avoid making the wrong decision as well.
Ultimately, the right real estate agent is someone who can help you sell your house and keep you informed as the home selling journey moves forward. And if you spend some time learning about the real estate agents in your city or town, you should have no trouble employing a top-notch real estate agent who can take the guesswork out of selling your residence.
When a house is sold, it's generally expected that the seller will take all of their personal belongings along with them. This includes furniture, pictures, cleaning supplies, and appliances that weren't included on the deal. This is all in the expectation that the buyer will have a clean property to move into. 
If a seller does leave personal property behind, what are the rights of the buyer? Buyers may wonder if they can move in and actually take possession of the home if belongings have been left behind. There are a few reasons that buyers may leave property behind including:
The item is actually a fixture and not considered personal property

The item could belong to a tenant (or former tenant)
In these circumstances, each state determines different rights and procedures that must happen in order for the property to be secured without hassle by the buying party.
What If There's So Much Stuff It Impedes On Moving In?
In the case that a seller has left so many things that a buyer cannot even comfortably move into the property, the contract may be refused. If there's an inordinate amount of furniture, trash, and personal belongings, you certainly have a good argument to not sign the final contract for the property. Your rights as a buyer do, however, depend on what exactly was written into the purchase contract for the home you're buying. 
Hidden Items
If an item has been deemed hidden or buried, the buyers have a different circumstance on their hands. Many times, a buyer is obligated to hang onto these items for the seller. The items were not technically abandoned by the seller to the buyer. The buyer becomes what is called a "bailor," or a keeper of the property, who needs to be an agent in the change of possession of the items.  
Possession Unknown
If the ownership of an item is unknown, the terms of the contract are held up. Standard contracts generally state that any items left behind by the seller have been forfeited to the buyer. If the contract says nothing about personal property, the buyer generally takes on the role of "bailor" again in this instance.
If The Property Owner Has Died Or The Property Has Been Abandoned
If a property has been abandoned due to foreclosure or bankruptcy, or the property owner has died, any personal property that is left behind is a bit more of a risk for both parties. These circumstances generally state that a buyer will be taking on a property "as is" and essentially anything left is the buyer's problem. 
If a property owner has died, the executors generally take on the responsibility of removing items from the property to be distributed to the rightful beneficiaries. Occasionally, this process doesn't work out due to family quarrels. In this case, personal property of the seller goes into the category of forfeiture. 
Personal property is just one reason why you need to understand your legal rights when you're buying a home.