The Congressional Team's Blog
As you get ready to add your house to the real estate market, you likely will consider high and low initial asking prices. However, it is important to remember that no two residences are exactly alike. And much in the same vein, the initial asking price for your home may vary from that of a similar residence based on your house's condition, age and other factors.
Ultimately, a diligent home seller will allocate the necessary time and resources to determine a competitive initial asking price for his or her residence. This seller will be able to establish an initial home asking price that hits the mark with buyers, and as a result, stir up plenty of interest in his or her house.
Determining the ideal initial home asking price may seem tough at first. Fortunately, we're here to help you set a competitive price for your residence, regardless of the current housing market's conditions.
Now, let's take a look at three tips to help you establish the ideal initial asking price for your residence.
1. Assess Your Home
The present condition of your house may have a major impact on its value. Thus, you should perform a home inspection before you list your house to identify any underlying problems and address such issues.
A home inspection is generally requested by a buyer after a seller accepts an offer on a residence. Conversely, a seller who wants to go above and beyond the call of duty may perform an inspection to take a proactive approach to home improvement projects. This approach may help a seller mitigate potential home problems before they are discovered later in the home selling process.
Thanks to a home inspection, a seller can establish home improvement priorities. Then, this seller can perform myriad home improvements and move closer to maximizing the value of his or her residence.
2. Evaluate the Housing Market
Operating in a seller's market is far different from selling a house in a buyer's market. If you review the real estate market, you can gain the insights you need to establish a competitive price for your home.
Take a look at the prices of houses in your area that are similar to your own residence. This information will enable you to understand the price range for comparable houses in your city or town.
Also, evaluate the prices of recently sold residences in your area. This housing sector data will allow you to determine whether you are operating in a buyer's or seller's market.
3. Collaborate with a Real Estate Agent
A real estate agent knows the ins and outs of selling a home in any housing market. He or she can offer a wide assortment of housing market data. Perhaps most important, a real estate agent will make it simple for you to establish a competitive price for your residence and reap the benefits of a fast, profitable home selling experience.
Want to add your house to the real estate market? Use the aforementioned tips, and you should have no trouble setting a competitive initial asking price for your house.
Just Listed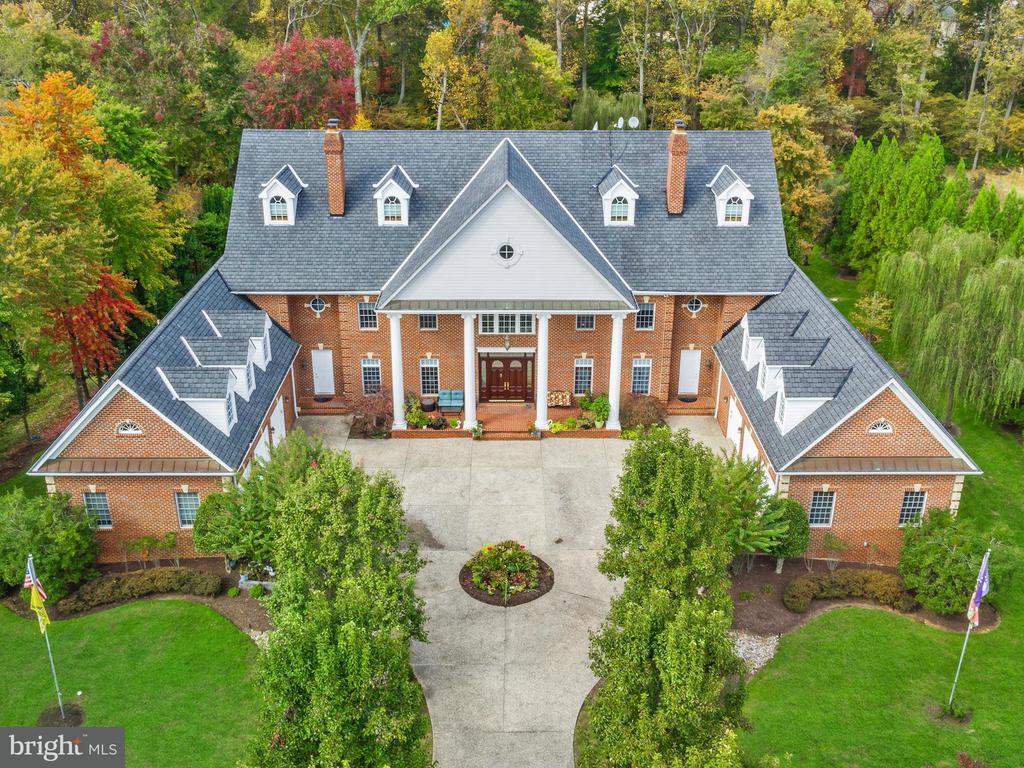 LUXURY HAS BEEN TAKEN TO A NEW LEVEL IN THIS MASTERFULLY BUILT GEORGIAN COLONIAL CUSTOM BUILT HOME! NO STONE WAS LEFT UNTURNED WHEN THIS HOME WAS BUILT! 2 BEAUTIFULLY LANDSCAPED ACRES WITH A POOL AND SPORT COURT! THIS HOME IS READY FOR YOUR NEXT WEDDING OR PARTY! OVER 16,000 SQ FT! 6 CAR GARAGE! PLEASE VIEW THE VIRTUAL TOUR AND DRONE TOUR...IT'S A MUST SEE!
If you work from home part or all of the time, chances are you have a specific place in your house where you go to work to be free from distraction.
Many people spend a lot of time thinking about the decor of their home office. They decide how much light they want to let in, what they need on their desk, and which distractions to keep out of the room entirely.
Surprisingly few people, however, consider the ergonomics of their home office.
What is ergonomics?
Simply stated, ergonomics is the study of people's efficiency in the workplace. When it comes to office work or working at home, that means studying things like posture, desk height, eye strain, and much more.
In this article, we'll talk about some ways you can improve the ergonomics of your home office to prevent injury and to make your office a more productive and less stressful place to work.
Choosing a desk chair
Let's begin with one of the most common complaints in offices and home offices around the world: chairs.
You could spend several hundred dollars on an ergonomic office chair. But in reality it only needs to meet a few criteria that you can often find in inexpensive computer chairs. When buying a chair, look for the following:
Lower back support what will help you keep a straight spine

Adjustable heights for the chair, the backrest, and the arm rests

A firm, but comfortable cushion that you won't slide down on
Picking the right desk
The most important ergonomic factor of a desk is that you can easily fit your legs under it and don't have to crane over it to write.
Regardless of where you keep your keyboard, it will help if your arms can fall on it naturally and at a close to ninety-degree angle.
Screen height and distance
The vast majority of work performed at home is done with the use of a laptop, desktop computer, or tablet.
Ideally, the height of your screen should be adjusted so that you can view it straight on, and not have to look down or up at it. This will help protect your neck from strain.
For eye strain, it's a good idea to keep the monitor a couple feet from your eyes and to adjust the brightness so that it's easy to read but not too bright.
The best thing you can do to avoid headaches and eye strain is to set reminders for yourself to look away from the screen every twenty minutes or so or get up and go for a walk.
Take more breaks
Speaking of taking breaks; sitting in one position for too long can contribute to muscle and joint pain. If you're working at home, it should be easy to get up and stretch or move around every half hour or so.
You don't have to take a long break; even a minute or two is sufficient enough to help take the strain off of your tired eyes and stiff back and neck.
Price Change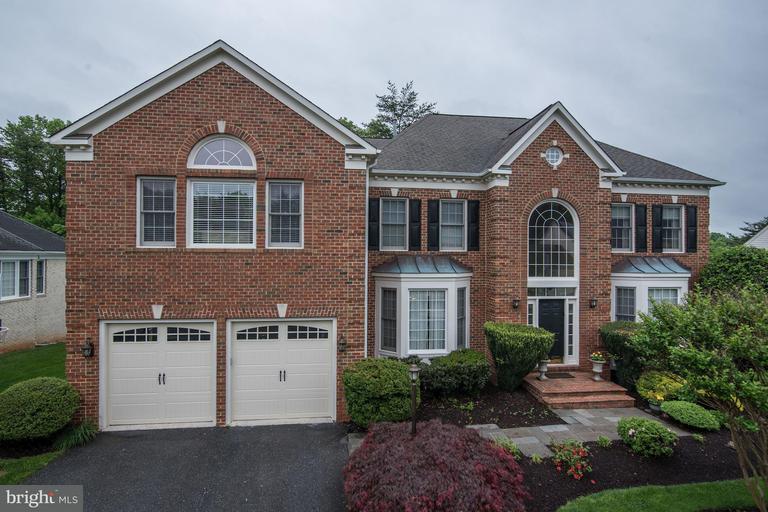 New Price! Absolutely Stunning Premiere "Patuxent" model backs to woods! Brand New Hardwood Floors cover the entire main level! Large Island Kitchen, Grand 2 Story Foyer, Spacious Living & Dining Rooms, Family Room with Gas Fireplace. Expansive Master Bedroom with 2 Sided Gas Fireplace. Master Bath with Makeup Area, Large Soaking Tub & Separate Shower. Fully Finished Level Walkout Basement!
After you accept an offer on your house, what happens next? Ultimately, there are several steps that will need to be completed to finalize a home sale, including:
1. Completing a Home Inspection
A home inspection may be completed only a few days after you accept a homebuyer's offer. This evaluation enables a homebuyer to conduct a thorough examination of all aspects of your home, and if necessary, rescind or renegotiate a proposal.
For home sellers, it is paramount to maintain a direct, upfront approach with homebuyers. If you are honest with homebuyers from the get-go, you may be able to avoid problems when it comes time to complete a home inspection.
With an experienced real estate agent at your disposal, you should have no trouble establishing realistic expectations for your home. Plus, your real estate agent will offer recommendations for home repairs and upgrades, ensuring that you can complete the necessary home improvement tasks before you add your residence to the real estate market.
2. Performing Home Repairs and Upgrades
If a homebuyer discovers major problems with your house during a home inspection, he or she may request home repairs or upgrades. In this scenario, you may be required to perform various home improvement tasks to finalize an agreement.
Home improvement tasks can be expensive and time-consuming, but they sometimes are necessary to ensure that you can reach the finish line of the home selling process. If you ever have concerns or questions about home repairs and upgrades, your real estate agent should be able to respond to your queries at any time.
Furthermore, if you feel like a homebuyer's home repair and upgrade requests are unwarranted, you can always decline these requests. If you choose this option, however, the homebuyer could rescind his or her offer on your home, and you may need to restart the home selling process from stage one.
On the other hand, you can always try to negotiate with a homebuyer. For example, if you offer to lower the price of your house after an inspection, you may be able to speed up the home selling cycle and avoid making a significant time investment to perform property repairs and upgrades.
3. Packing Up Your Belongings
After a homebuyer finishes an inspection and agrees to purchase your home in its current condition, you'll be able to set up a closing date. You'll also need to consider where you'll go next and plan accordingly.
Packing up your belongings is essential, and you may want to put various items in storage if you plan to live in temporary housing in the foreseeable future. In addition, you'll want to set up plans to get all of your belongings out of your residence before the closing date to ensure that the homebuyer can move into the house on schedule.
Selling a home may seem tricky, especially for those who are uncertain about how to navigate the home selling process. Luckily, your real estate agent is happy to support you in any way possible. As a result, you can work with your real estate agent and guarantee that the home selling process is completed quickly and effortlessly.