The Congressional Team's Blog
Household clutter is an insidious problem in many homes because it happens gradually and you may not notice it until it actually infringes on your living space and begins degrading your quality of life. As is the case with many problems, the first step to solving it is to recognize that you need to do something about it.

Clutter can assume many different forms in your house, but the effects are always negative. Whether you need to eliminate clutter in one room or your entire house, tackling the problem always results in a feeling of relief and accomplishment. By taking it one step at a time and focusing on the benefits of reducing clutter, you'll be able to create a positive "ripple effect" in your mind, your family relationships, personal productivity, and other aspects of your life.
Improved efficiency: Everyone knows the frustration of not being able to find something you're looking for. It's problem that may happen with increasing frequency when you're surrounded by clutter. By taking the time to sort through a cluttered closet, cabinet, garage, basement, or bedroom, you'll be able to eliminate junk, regain lost storage space, and find useful things that you forgot you even owned! When you discover belongings that your family has outgrown or stopped using, you can free up valuable space by either selling, donating, or throwing away unwanted items.
Psychological benefits: A room or home that feels cramped, cluttered, or disorganized is not at all conducive to relaxation, smooth family relationships, and feelings of contentment. If you're even a little embarrassed about the way your home looks, for example, you'll be less likely to invite family and friends over to your house. One of the benefits of actually planning a family gathering or dinner party at your home is that you'll be motivated to organize, clean, and straighten up many areas of your home -- everything from your kitchen and bathrooms to your living room and family room. Also on the plus side: Having a feeling of pride about the appearance and decor of your home is not only personally satisfying, but it can also benefit your social life!
Inspiration: Once you've reorganized your furniture, where needed, and created a more spacious feeling in your home, you'll often feel more motivated to apply a fresh coat of paint to scuffed walls, organize bookshelves, or replace old draperies with new window treatments. One thing leads to another. When you see what a difference a few household improvements can make to the look and feel of your home, you'll be inspired to find more ways to enhance your living space. With any luck, other members of your family will also be inspired to help keep the house looking neat, well organized, and clutter free. While you shouldn't expect any miracles or sudden transformations, remember: Rome wasn't built in a day!
Imagine an area of your home that's particularly cluttered now, and then picture in your mind's eye how nice it would look if it was cleaned and organized. If you take a few seconds to visualize this scenario, it will feel like a breath of fresh air! For many people, a cluttered, disorganized living space or working environment tends to create
mental
clutter -- and that makes it nearly impossible to be at your best. On the other hand, when you create a plan to organize your storage space and get rid of household clutter, you're taking a major step toward enhancing your home
and
the way you feel about it. Although you may have a dozen or more areas that need to be organized, if you create a methodical plan to tackle one small area at a time, then the project is much more achievable and less overwhelming.
The Outcome Is Worth The Effort
If you've ever undertaken a task like this, you know how rewarding it can be to see the results. You'll also enjoy the feeling of pride that accompanies improving the look and feel of your home. When you've transformed chaos into a semblance of order, it can have a positive effect on your attitude and your self esteem. Although taking charge of household clutter is
not
a panacea for stress, it can be one of several improvements that make a big difference.
Where to Begin
You can infuse a feeling of fresh energy into your home by organizing and cleaning the following ten areas:
Closets: Most homes have a ton of them and they're probably in a major state of disarray!
Book shelves: If you have a library of books, then organizing them can dramatically improve the appearance of any room -- from living rooms and family rooms to bedrooms and home offices.
Kitchen cabinets (Check expiration dates while you're organizing.)
Bathroom cabinets and drawers (Refer to note in item #3.)
Junk drawers: Virtually every home has them, and they usually consist of a combination of junk and treasures. In most cases, it's obvious what should be thrown away and what's worth saving.
Garage and tool sheds: These areas are typically in desperate need of cleaning and organizing.
Work bench: If tools, hardware, and supplies are haphazardly piled on top of each other or randomly strewn on your work bench, then finding what you need when you need it becomes increasingly frustrating and time consuming. Taking an hour or so to organize your work bench can make life a lot simpler and more productive.
Spare bedrooms: In many people's homes, that area tends to become a repository for things that either need to be put away, given away, or thrown away.
File cabinets: Being able to find important documents, information, and receipts depends on well organized and clearly labeled files. Ideally, that takes place on an ongoing basis, but if that's not happening, a semi-annual review of your filing system can help keep things in good order.
Basements: Depending on how long you've lived in your house, this might be a project that needs to be spread out over a few days!
Involving members of your family in the cleanup plan can also make it move along faster and feel more like a
team effort,
rather than a solo undertaking. To avoid procrastination, start small and branch out from there. As the ancient Chinese philosopher Lao Tzu once said: "A journey of a thousand miles begins with one step."
The trim is one of the trickiest parts of a home to be properly painted or stained. There's many steps that must be taken for the trim to be painted well including:
Nailheads must be set below the surface of the wood

Holes need to be filled and sanded

Damaged wood must be repaired and replaced

Old paint and varnish must be removed
The work that needs to be completed on both the walls and the trim should be done before you begin painting and staining. There's no rule as to when you should paint the trim -before or after the walls are painted- the only thing that matters is that the prep work should be done before the painting step begins.
Safety Measures
When you're stripping the surface, wear protective glasses along with a dust mask. The chemicals that you're using can contain toxic fumes. The room needs to be ventilated properly as well. Wear gloves to keep the chemicals off of your hands. You'll also protect your hands from splinters.
As an additional precaution, when you're painting, you'll want to test for lead. Many homes may have lead paint in them, especially those that were built prior to 1978. You can remove lead paint yourself if you take the right precautionary steps, but in some cases, you may need a professional to do the job.
Get The Trim Ready For Painting
Once the trim has been scraped down, you'll want to wash the surface of the trim with a mild household cleaner. Then, rinse it with water or a water and vinegar mixture and let the trim dry. Scrape any remaining loose paint from the trim. 
Sand The Trim
Use a small flat sander to sand the walls or woodwork. For more contoured surfaces, try to use a flexible sanding block. These flexible sanders work great for more curved surfaces.   
Have A Strategy
If you're a less experienced painter, it will be easier if you paint the trim first. This will make it much smoother to prepare the details and paint all of the details. Once you paint the trim, mask it off with painters tape. This will prevent any splattering from occurring while you're painting of the walls. 
Tips For Painting The Trim
Once you complete all of the prep work for painting the trim, use a primer. Next, topcoat the trim using some kind of a latex or enamel. Remember that glossy surfaces accentuate the woodwork in a home, making it stand out from the walls. Moldings, doors and windows require a higher sheen than a wall since there's more contact on these surfaces.
Painting trim can be challenging, but when you do it safely and in the right order, your painting job will go much more smoothly.
As a home seller, receiving the first offer on your residence can be an exciting experience. However, the initial offer on your home may prove to be insufficient for a number of reasons, including:
1. The offer fails to meet your expectations.
Ideally, a home seller will allocate the necessary time and resources to fully analyze a house before adding it to the real estate market. This will enable a home seller to establish realistic expectations for his or her house and price it accordingly.
Conducting a home appraisal offers a great starting point for a home seller to determine the true value of a residence. This appraisal ensures a home inspector will examine a residence's interior and exterior. Then, the inspector will provide a report that details a house's strengths and weaknesses.
With a home appraisal report in hand, a home seller should have no trouble establishing a "fair" price for his or her residence. And if an initial offer falls short of this price, a home seller can politely decline the proposal and wait for additional offers.
2. The homebuyer has submitted a "lowball" proposal.
In some instances, a homebuyer may submit a "lowball" offer in the hopes of acquiring a terrific house at a budget-friendly price. If a home seller cannot differentiate between a reasonable offer and a lowball proposal, he or she risks missing out on an opportunity to optimize the value of a residence.
An informed home seller should examine the prices of available houses that are similar to his or her own. By doing so, this property seller can see how his or her residence stacks up against the competition and map out the home selling journey accordingly.
Moreover, an informed home seller will mow the front lawn, trim the hedges and do whatever it takes to enhance a house's curb appeal. This home seller likely understands the importance of making a positive first impression on homebuyers, and as a result, will perform assorted home exterior improvements to help reduce the risk of receiving a lowball initial offer.
3. The offer does not correspond to the current state of the housing market.
For a home seller, it is essential to work with a real estate agent who can provide full details about the current state of the housing market.
A real estate agent can help a home seller differentiate between a buyer's market and a seller's market. Plus, this housing market professional can provide honest, unbiased recommendations about whether a home seller should decline an initial offer on a home.
Many real estate agents are available in cities and towns nationwide, and these housing market experts are happy to help home sellers in any way they can. If you employ a real estate agent before you list your home, you can reap the benefits of unparalleled guidance at each stage of the home selling journey.
There is no reason to settle for a subpar initial offer on your residence. Instead, consider a first offer closely, and you can make an informed decision about whether to decline or accept it.
This listing recently sold for $365,000.
Just Sold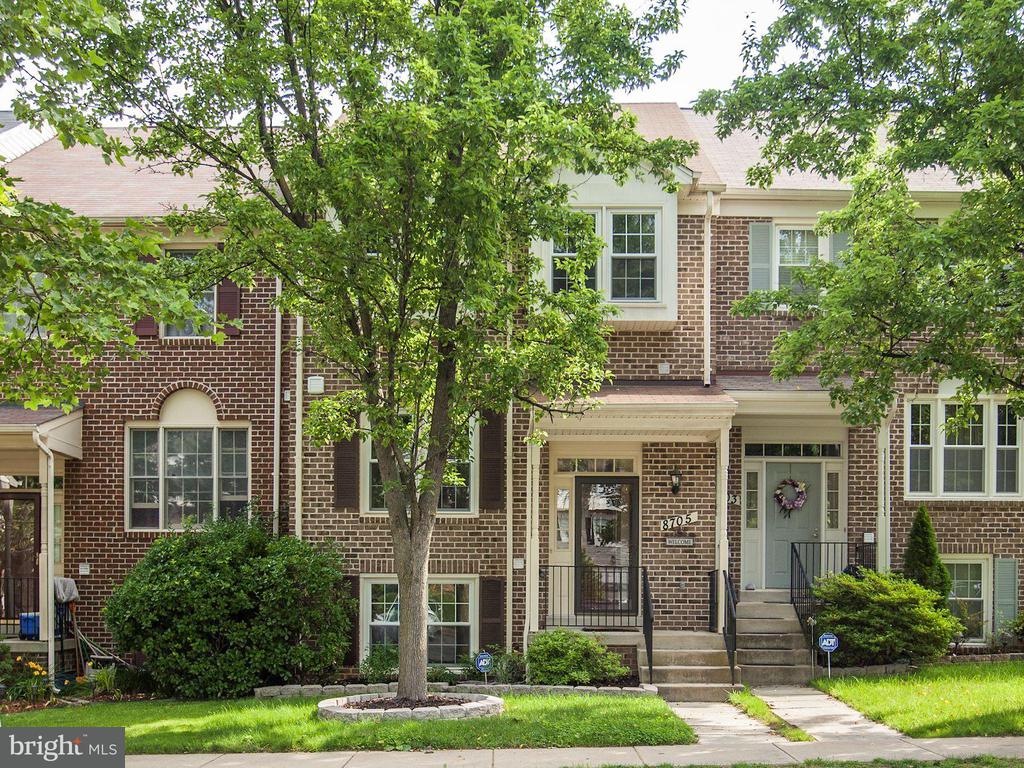 Luxury has been taken to a new Level! Recently Renovated Center Island Kitchen with all new cabinets, granite tops, & Stainless Steel Appliances. Master Bath totally renovated & updated with Expansive Shower. All Baths updated.Hardwood Floors entire main level. Fully Finished Level Walkout Basement with BR & FB. 2 Fireplaces. 2 Decks.Double Pane Vinyl Clad Windows. Run, this home won't last long